Our Sunday Morning Worship Services take place at 9:45 AM, and they will continue to be live-streamed with in-person seating as public health directives permit. Feel free to visit our Live Stream page for a recording of our most recent service.
Most programs in the building and rentals were cancelled during much of the pandemic. We are initiating some programs again with care to keep people safe. Please take a look at our Covid-19 Update for the most up to date information on our in-person services,
Please see our Bulletin Section for details on our services and events in the life of our congregation and community. We are striving to find opportunities for connection with each other and our communities, to respond to needs, engage creatively, and continue to draw close to God.
Welcome to this Anabaptist Christian faith community of children, youth, and adults at various stages of learning to follow Jesus. For a detailed explanation of Anabaptism, take a look at The Third Way or What is Anabaptism? Have a look around this site for glimpses into our worship life, spiritual formation, care for one another and mission. Better yet, spend some time in any of our gatherings to see if it helps you connect with God, participate in a caring community, and meet the needs of our community and world.
Our Pastors Steve, Sara & Liz

Lead and Christian Witness Pastor
Steve likes seeing people discover the joy of following Jesus, engage in God's mission and grow in leadership. He and his wife Lyn enjoy traveling, camping, games and meals with their four adult children and grandchildren. He also likes to bike, run, walk, do woodwork, garden and read.
Faith Formation Pastor
Sara is inspired by journeying with children, youth, and adults as they come to know how deeply and passionately they are loved by God. She spends her free time with the several kids in her life, playing music, or exploring a new craft or project. She also enjoys reading a great novel, watching Netflix, and savouring a good cup of tea.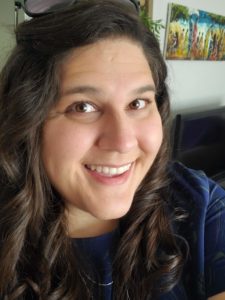 Interim Pastor
Liz likes to explore new and creative ways of worshiping together and appreciates hearing how others encounter God. She enjoys reading (and is always open to book suggestions), hiking (and is always looking for new trails), camping (also open to suggestions here) and is learning how to garden and care for plants. Crafting and Nova Scotia are her happy places, but one is easier to access more frequently than the other.