Eternity Sunday
Prelude
Invocation
Prayer
Beautiful Saviour
Longing for Light STJ 54
Children's Time
Psalm 23
Meditation: Grieving Deeply
Healer of our Every Ill HWB 377
Remembering Together
Praying Together
Announcements
Inter-Mennonite Children's Choir – Celtic Blessing
Benediction
Postlude
Leading Us in Worship:
Worship Leader: Gladys Bender
Music: Gladys and Bob Bender, Cliff Kennel, Susan Seyler, Marilyn Stienmann
Children's Time: Gingerich Family
Sermon: Pastor Sara Erb
Prayer: Pastor Steve Drudge
Wilmot Family Resource Centre estimates the need for 180+ Holiday Hampers which this year due to COVID-19 will contain a food gift card (instead of food) toys, socks, mitts, a turkey or ham and a family gift bag. Ways to help:
• Sponsor a family – sponsor form attached. You will receive a family profile and a list of what to include. Return completed forms to info@wilmotfamilyresourcecentre.ca or drop it off at WFRC.
• Donate mitts, gloves, wrapping paper, tape, candy cane, craft kits, paint by number and adult puzzle and colouring books
• Volunteer to help with the preparation and delivery of hampers
• Donate cash to assist with specific items needed to complete various hampers.
Until December 6th "coin" offerings can be designated for WFRC Holiday Hampers or donated directly to WFRC. Place donated items around the Christmas tree in the church main hallway beginning November 29th or take them to WFRC.
NEXT SUNDAY, NOVEMBER 29
Beginning of our Advent journey, ON THE ROAD…,
an opportunity to draw closer to Jesus.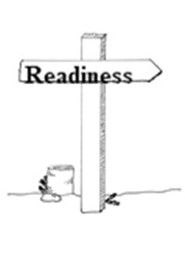 9:45 a.m. Livestream and in-person gathering for worship. On the road to readiness.
Scripture: Isaiah 64:1-9; Psalm 80:1-7, 17-19;
1 Corinthians 1:3-9; Mark 13:24-37.
Speaker: Pastor Steve
JR. YOUTH
Nov. 29 (Sun.) 11 a.m. Jr. Youth Sunday School on Zoom
MYF
MYF Lock-OUT – a virtual, COVID friendly Lock-in to be planned during Christmas break. Details to come.
COMING STEINMANN EVENTS
Advent Paper Chain Calendars are available at the back of the fellowship hall, included in this week's Children's Sunday School deliveries, and available as a printable PDF in next Thursday's weekly email. A creative and fun way to explore the Christmas story a little bit each day.
Advent evening prayers on Zoom (Thursdays at 8p.m). Prayers adapted from the Anabaptist Prayer Book and an opportunity to sing/hear some Christmas music as we journey towards Christmas this year. Beginning November 26th
Nov. 29, (Sun) 12:30 p.m. Pie Auction, via Zoom. Proceeds will help build shelter houses in El Salvador. For more information https://bit.ly/2UJl4xJ or talk to Pastor Steve.
Virtual Sunday School and Christian Education classes; links will be sent out Sunday mornings.
Nov. 29 (Sun.) 11 a.m. Jr. Youth Sunday School on Zoom
Dec. 6 (Sun.) 11 a.m. Children's Sunday School on Zoom
COMMUNITY EVENTS
Nov. 24 (Tues.) 7 – 8 p.m. Tri-County Mennonite Homes Annual General Meeting! Held on Zoom. For Zoom link or meeting information and report book, call 519-662-2718 ext. 5103 or email eshannon@tcmhomes.com.
Dec. 5 (Sat.) 10 a.m. – 3 p.m. Wilmot Seniors' Workshop, Christmas Craft Sale, 27 Beck St., Baden.
NOTICES
Mennonite Central Committee Christmas Giving
Christmas gifts that share comfort and joy with our neighbours around the world. See the catalogue on the table the Fellowship Hall or online at https://mcccanada.ca/christmas#!
Come to Hidden Acres for a personal retreat or a family getaway. For more information: www.hiddenacres.ca or contact info@hiddenacres.ca or 519-625-8602.
PERSONAL NOTES
Congratulations to Sam Roth who is celebrating his 82nd birthday on Monday, November 23 and Laverne Gingerich who is celebrating his 81st birthday on Wednesday, November 25.
REMEMBER IN PRAYER
Pray for Betty Roth, who thankfully, is now receiving care at home.
Remember in prayer Irene Jutzi and family as they grieve the passing of Robert on November 18.
REMEMBERING THOSE WHO DIED
November 2019 – November 2020
If you would like a copy of the list of names, please contact the church office at office@smchurch.ca.