Steinmann Mennonite Church
Advent 6 – On the road to Radiance (Epiphany)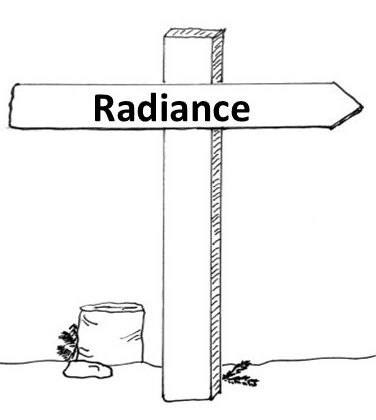 Prelude
Call to Worship
Prayer
As with gladness men of old HWB 218
Brightest and best STS 29
Children's Time
Monologue (magi)
Scripture Reading – Isaiah 60:1-3, Psalm 72:10-14
Meditation
Congregational Prayer
Announcements
Oh, beautiful star of Bethlehem STS 32
Benediction
Postlude
Leading Us in Worship:
Worship Leader: Mark Scheerer
Music: Doris Martin, Al Mills, John Wiebe
Children's Time: The Winter family
Monologue: Scott Wagler
Speaker: Brandon Gingerich
Congregational Prayer: Ryan Roth and Family
Today, Jan. 3 (Sun.) 11:00 a.m. Coffee Time. Zoom link will be sent out Sunday morning.
NEXT SUNDAY, JANUARY 10
Together we begin hearing God's revelation of love in the New Testament letters of John
9:45 a.m. Livestream worship.
Scripture: 1 John 1:1 – 2:6
Speaker: Pastor Steve Drudge
We welcome Max Kennel as half-time interim supply pastor until June 30th.
COMMUNITY EVENTS
Jan. 11 (Mon.), 2-8 p.m. Blood Donor Clinic at Steinmann Mennonite Church. Appointments are required. To book an appointment call 1-888-236-6283 or Blood.ca.
Jan. 11 (Mon.), 7:15-8:45 p.m. Nith Valley EcoBoosters webinar about native plants. Register for Nifty Natives webinar
Jan. 27 (Wed.) 7 p.m. – Join the Grebel Community for a special virtual chapel service to celebrate the arrival of our new hymnal Voices Together. This special service is open to the public and will feature a homiletic reflection by Distinguished Alumni award winner Sarah Johnson. The service will include music and worship resources from Voices Together. Visit https://uwaterloo.ca/grebel/events/hymnal-celebration-sarah-johnson for details. Registration is required to receive a Zoom meeting link.
NOTICES
For five months, Haudenosaunee Land Defenders have reclaimed land near Six Nations, Ontario, to demand a halt to development without the Six Nations community's consent. To learn much more and/or sign a letter in support go to https://bit.ly/3h3SMYT. If you would like to contribute to a meal for the Land Defenders on January 29 please contact Gladys Bender for details. gladysbender@hotmail.com.
• With all of Ontario moved into lockdown, our worship services will be livestreamed only. Religious services, weddings, and funerals are limited to 10 people.
• The church building is closed. Dawna, Wendy, and Pastors Steve and Sara can still be reached at the church phone number or by email.
• If you need to enter the building (even briefly) please review the screening questions and sign in at the table by the main doors.
Reminder of ways to give to the church:
Cheques can be placed in the secure drop box at church or mailed to the church at 1316 Snyder's Road West, Baden, ON N3A 3K8
For online Giving Options check the church's website at To donate
PERSONAL NOTES
Congratulations to Wallace Roth who is celebrating his 89th birthday on Tuesday, January 5 and Ervin Steinmann who is celebrating his 91st birthday on Thursday, January 7.
REMEMBER IN PRAYER
Pray that churches in Asia who are suffering persecution and hardship may have courage and hope to persevere – Mennonite World Conference.
Pray for unity within the more than 2.200 congregations and church planting centers of the Meserete Kristos Church in all regions of Ethiopia, a country divided by conflict.